NWCT Events
Click on the photos for more info & tickets!
Rudolph the Red-Nosed Reindeer
November 25 – December 31
Most enjoyed by ages 3 and up
Music & Lyrics by Johnny Marks
Script Adaptation by Robert Penola
The holiday classic soars off the screen in this musical adaptation of the beloved television special. Because of his red shiny nose, Rudolph doesn't feel like he belongs in Christmastown and sets off to find a place that accepts him. Along his journey, he encounters fellow misfits, only to realize that home is where he has belonged the whole time. When a storm threatens to keep Santa's sleigh from taking flight, it's up to Rudolph to save Christmas!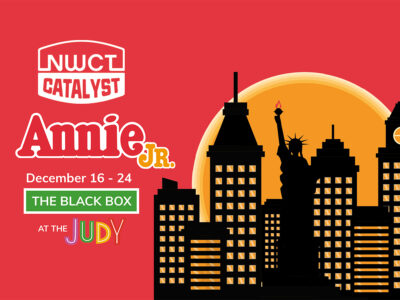 Catalyst Presents: Annie JR
December 16 – 24
Most enjoyed by ages 5 and up
Music by Charles Strouse, Lyrics by Martin Charnin, Book by Thomas Meehan
With equal measures of pluck and positivity, Annie is determined to find the parents who abandoned her on the doorstep of a New York City orphanage in the 1930's. Confident that "the sun will come out tomorrow", she finds a new home with billionaire Oliver Warbucks and his personal secretary, Grace — but will the cruel Miss Hannigan get in their way of becoming a family?
Based on the popular comic strip and adapted from the Tony Award-winning Best Musical, Annie JR. features memorable songs like "Hard-Knock Life", "You're Never Fully Dressed without a Smile", and "Tomorrow."
Other Family-Friendly Events
Click on the photos for more info & tickets!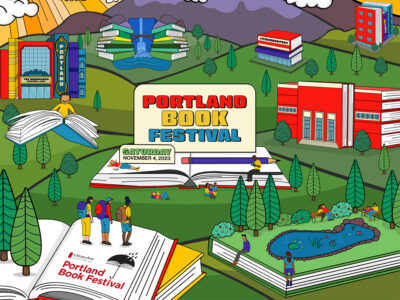 The 2023 Portland Book Festival
Hosted by Literary Arts
Saturday, Nov. 4, 10am – 5pm
Youth 17 & under enjoy free admission, but passes are still required.
The Portland Book Festival features curated author discussions and pop-up readings with over 100 local and national authors, as well as an extensive book fair and local food trucks.
This year, the kids' events are happening at THE JUDY! Highlights include a sing-a-long with Emily Arrow, live author storytimes, and the illustrator draw-off.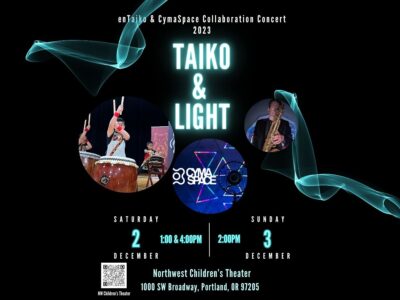 enTaiko & CymaSpace present
Taiko and Light
Saturday, December 2 at 1pm & 4pm
Sunday, December 3 at 2pm
"Taiko and Light" is a ground shaking concert features new enTaiko compositions "sung" in ASL with music played on taiko drums. The Japanese taiko is one of the few instruments which provide analog haptics. Haptics are instruments used to create musical vibrations for members of the DHH community to experience music more deeply. Combined with sound responsive LED panels programmed and built by CymaSpace; this is a show to WOW both deaf and hearing audiences.
Not for Kids (Better for Date Night!)
Click on the photos for more info & tickets!