Rent The Judy for your next performance or event!

The Judy has four main spaces available to rent: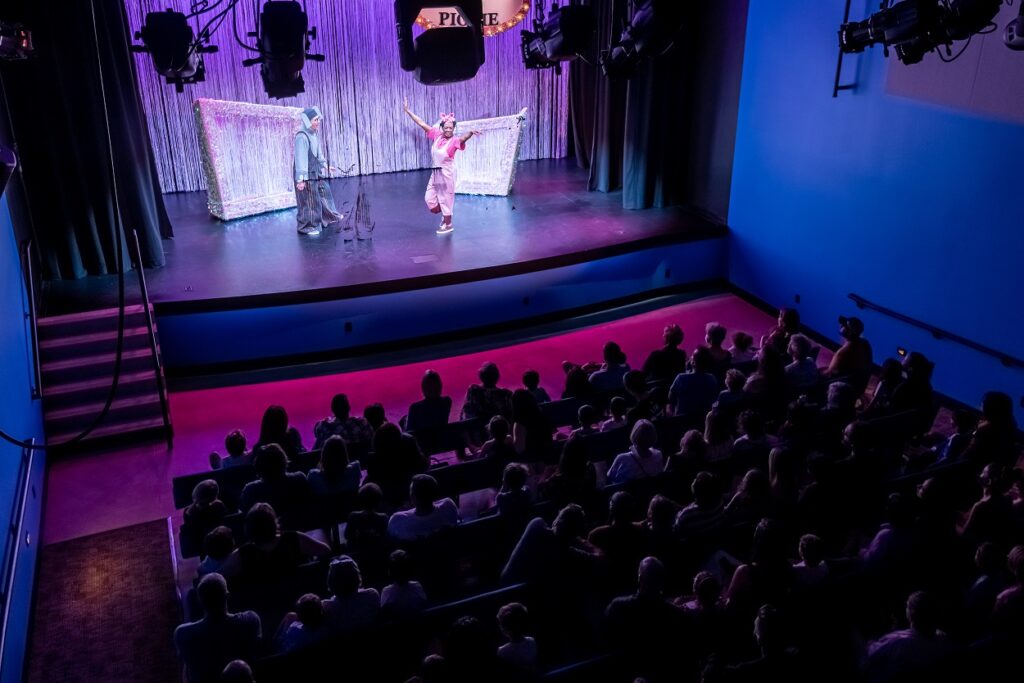 The Schnitzer Stage is akin to a traditional proscenium-style performance space. It features 200 – 230 comfortable, cushioned bench-style seats. Seats are raked to allow for ideal sightlines no matter where you are sitting.
RATES:
$900 per performance day (8 hour block)
$200 per rehearsal day (4 hour block)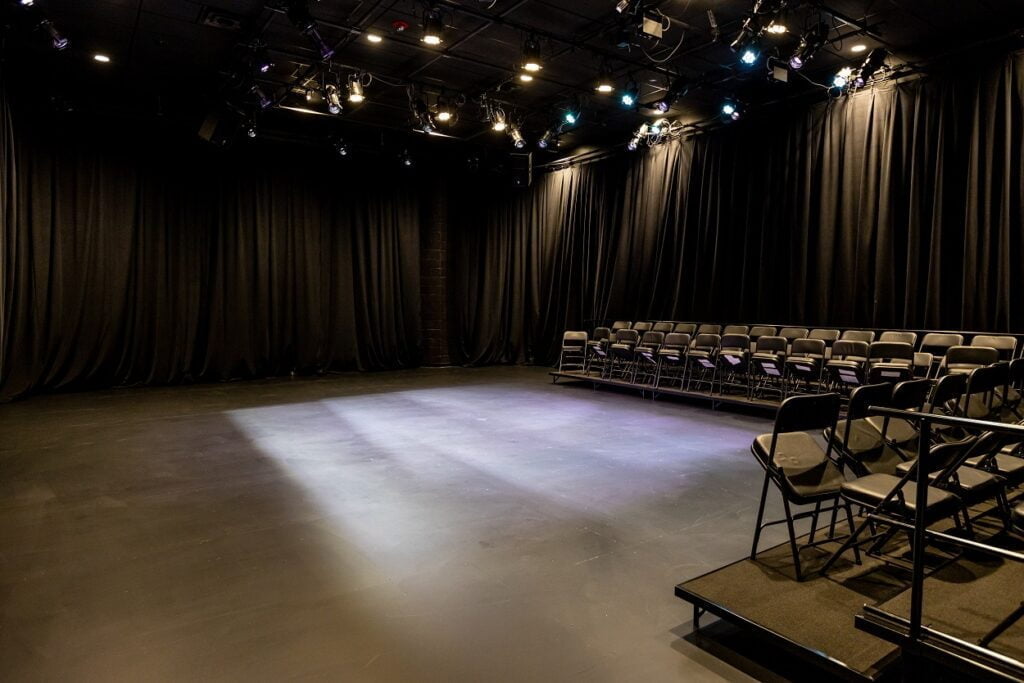 The Ball Black Box is a flexible performance space with up to 100 seats on risers that can be configured in a multitude of ways.
RATES:
$500 per performance day (8 hour block)
$100 per rehearsal day (4 hour block)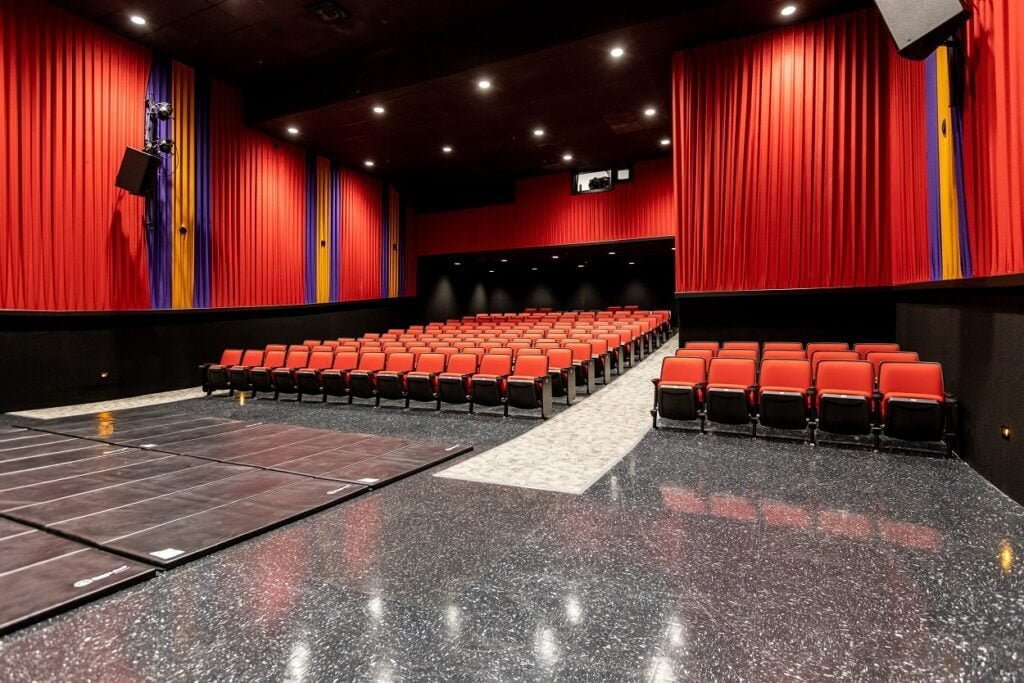 The Family Cinema seats 190 guests and can be rented for birthday parties and private events. Rentals can include use of the projector and Blue-Ray player or HDMI hookup.
Inquire for rates.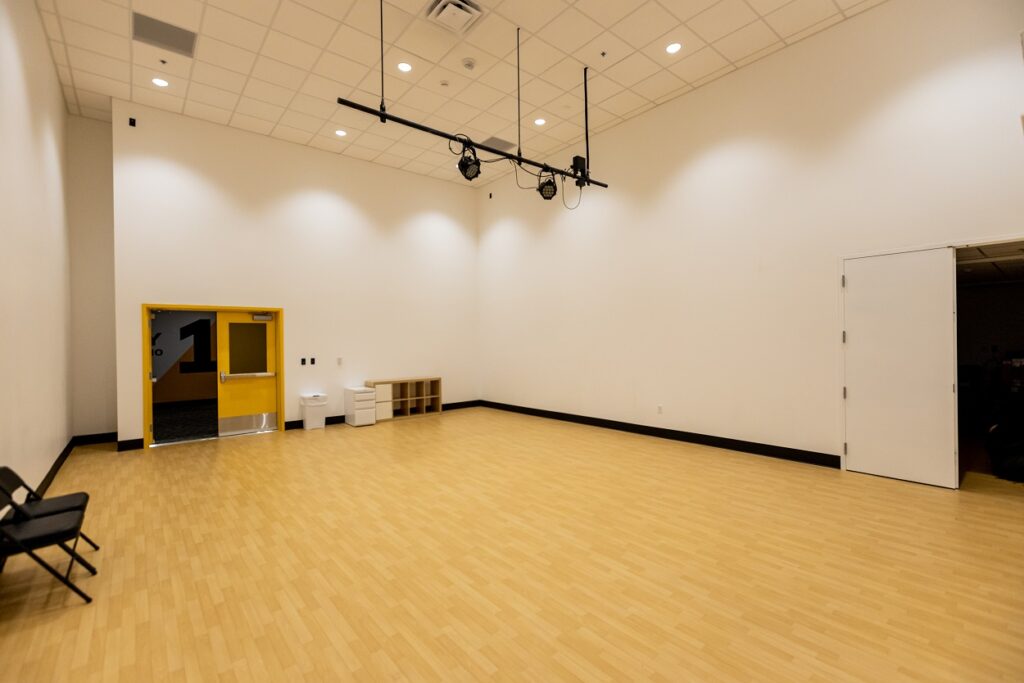 The Studios: There are three studio spaces at The Judy. These flexible rooms can be used for classes, rehearsals, or meetings. Each room is equipped with built-in sound systems, and two of the three rooms feature high ceilings and basic theatrical lighting.
Inquire for rates.
---
Additional Rates:
Every rental at The Judy will include a mandatory room manager. They will be onsite for the duration of the rental and will act as key holder and liaison with NWCT and staff at The Judy. RATE: $30 per hour.
The following are optional add-ons:
Tech Director: $35 per hour
Run Crew: $25 per hour
Box Office Staff: $25 per hour
House Manager: $25 per hour
During public events, there must be someone monitoring the street-level doors and someone in the lower lobby to help patrons. This cannot be the room manager. Renters are welcome to use their own staff and volunteers for these roles.
Artistic services (directing, acting, dramaturgy, etc.), as well as photography and videography, available by request and availability.
Additional Information:

All renters are required to have their own liability insurance.
All concessions are provided, owned, and operated by The Judy staff. Beer and wine sales are available after 5pm (coming soon!)
Due to the nature of our space, multiple events may happen at The Judy at the same time. All renters must understand that The Judy is a community-focused space. The expectation is that renters will lead with respect and civility.
The Judy is primarily a space for children and families. Before 5pm, events should be family-friendly, unless cleared in advance. After 5pm, open programming is welcome. (Multigenerational, family-friendly, adult-specific, etc.)
While not all events are assumed to be family-friendly, all renters should assume that children will be present in The Judy at all times and renters must act accordingly. NWCT has a zero-tolerance policy for inappropriate behavior with children.
---
Rent The Judy
We are currently booking events 3 to 6 months out. Summer rehearsal and performance rentals are available after 5pm on weekdays and all day on weekends. During the school year, daytime availability is much more frequent.
"*" indicates required fields