There is no place for racism or indifference to anti-Black violence and hatred in our community. We feel grief, anger, and despair over the killing of George Floyd, Ahmaud Arbery, Breonna Taylor, Tony McDade, Nina Pop, and so many other Black lives. We see you. We hear you. We're listening and will continue to listen. As an organization, we are always learning, and will continue the conversation. We cannot stay silent. Our children and families deserve better.
---
Updates & Action Items
NWCT has heard the request for organizations to provide specifics on how they are responding to the current crisis. A reverse-chronological list of updates, statements, and actions we've taken since June 1, 2020 can be found here.
Talking to Your Kids about Race and Racism
Children are constantly curious about the world around them. Some conversations (like saying "please") are easy, while others (like understanding racism) are much harder. Fortunately, the number of resources to help kids (and adults!) understand these topics have skyrocketed in recent years.
---
Ways to Get Involved as a Family
No Small Acts
No Small Acts is NWCT's original web-series aimed at sharing the little things that members of the NWCT community are doing to keep the Black Lives Matter movement moving forward outside of protesting, donating, contacting government officials and other larger actions.
Volunteer With or Donate to Social Justice Organizations
These are just a few organizations focused on youth in our community who are leading the charge toward social justice.
NWCT Sign-Waving Events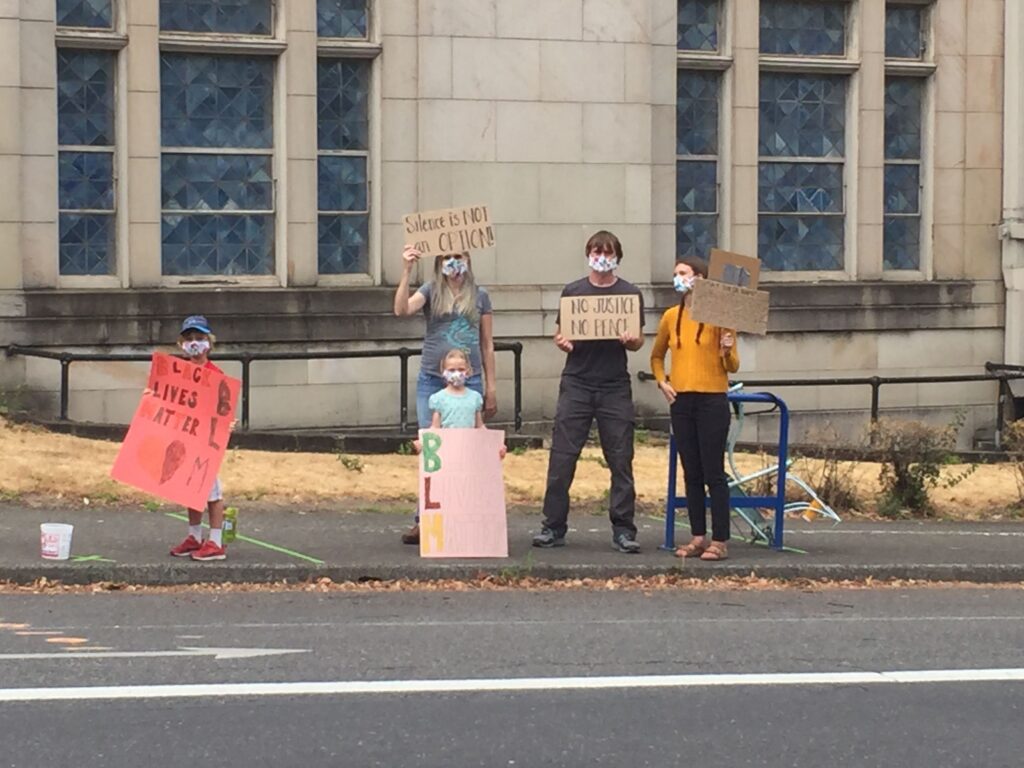 Join us for family-friendly, Black Lives Matter demonstrations outside of Northwest Children's Theater!

In socially-distant areas (10 feet apart), families, artists, and staff from the NWCT community come together and spread positive racial justice messages.

Space is limited; to ensure social distancing you must register in advance. For the safety of everyone participating, masks are required.
Many neighborhoods are also organizing family-friendly Black Lives Matter protests, marches, and rallies. We will post these opportunities on social media — please let us know if there are any we've missed!