The Stinky Cheese Man and Other Fairly Stupid Tales
Written by John Glore
Based on the Caldecott Honor book by Jon Scieszka and Lane Smith
Produced by special arrangement with Playscripts, Inc.
www.playscripts.com
Run time: 60 minutes, no intermission
Thank you to our sponsors!
Regional Arts and Culture Council
Kafoury McDougal: Lawyers for the People
Oregon Arts Commission
Oregon Cultural Trust
Pacific Office Automation
NWCT's Donor Families

Media sponsor:
PDX Parent
Cast
JACK, TORTOISE: Lea Zawada
COW PATTY BOY, SURGEON GENERAL, GIANT VOICE, STINKY CHEESE MAN: Henry Martin
DUCKY LUCKY, QUEEN, CINDERELLA, COW BUTT: Charlie Sanders
RED HEN, KING, RUMPLESTILTSKIN, RABBIT: Cordelia Leigh
FOXY LOXY, FROG, WOLF: Joey Barrett
GOOSEY LOOSEY, PRINCESS, STEPMOTHER, COW HEAD: Michaela Warren Monteblanco
LITTLE RED RUNNING SHORTS, PRINCESS, STEPSISTER, LITTLE OLD MAN: Molly Cogburn-Frary
CHICKEN LICKEN, UGLY DUCKLING, LITTLE OLD LADY: Riley Holmes
COCKY LOCKY, PRINCE, STEPSISTER, OWL: Sam Cohen
Creative Team
DIRECTOR: Derek Herman
MUSIC DIRECTOR: Jameson Tabor
CHOREOGRAPHER: Clara-Liis Hillier
SCENIC, PUPPET & PROPERTIES DESIGNER: John Ellingson
COSTUME DESIGNER: Emma Sanders
LIGHTING DESIGNER: Annabel Cantor
STAGE MANAGER: Max O'Hare

Production & Support
LIGHT BOARD OPERATORS: Maddie Blackham, Annabel Cantor
SOUND BOARD OPERATOR: Max O'Hare
BACKSTAGE CREW: Lorelei Klohr
MASTER CARPENTER: Paul Brown
TECHNICAL DIRECTOR: Steve Hambrick
COSTUME SHOP MANAGER: Nancy Christy
REHEARSAL ASSISTANTS: Mazie Drummond & Melody Wells-Benitez
MARKETING DIRECTOR: Rachael Brown
MARKETING ASSOCIATE: Jillian Jackson
PHOTOGRAPHY: David Kinder
POSTER ART: Lea Zawada
GRAPHIC DESIGN: SUCHa Production
Musical Numbers
Opening Number: ENSEMBLE
Prince's Love Song: PRINCE, PRINCESS, ENSEMBLE
U.G.L.Y.: UGLY DUCKLING & ENSEMBLE
U.G.L.Y. (Reprise): UGLY DUCKLING & ENSEMBLE
Boom Boom: FROG & ENSEMBLE
Boo Hoo: CINDERELLA & STEP FAMILY
DJ UGLY: UGLY DUCKLING & ENSEMBLE
Ride of the Stinky Cheese: STINKY CHEESE MAN
Closing Number: ENSEMBLE
Red Hen's Lament: RED HEN
Cow Patty Song: ENSEMBLE
Cow Patty Song (Reprise): ENSEMBLE
Meet the Cast
Charlie Sanders is thrilled to be making new memories with her favorite people in NWCT's beautiful new space!
Charlie has appeared in seven NWCT Mainstage productions, including Mary Poppins, Peter Pan, and Shrek. She'll never forget playing hide & seek on set during lunch breaks.
Nowadays, Charlie's been cast in a new role: tour guide at her university! "Diction and projection have helped me immensely!" she shares.
When she's not onstage – or on tour – Charlie enjoys discussing intricate TV show plots with people who've never seen them. Her favorite cheese is a sharp cheddar, and if she could reimagine any fairytale, Charlie would rewrite The Little Mermaid with Eric as a merman who explores the ocean!
Charlie would like to thank everyone who has made the new chapter of NWCT's journey possible, so that alumni like her still have a place to come home to.
Cordelia Leigh is ecstatic to be back at NWCT! Even when she's not onstage, this alumna loves to dress up. "Wearing colorful and creative outfits always makes me happy, and it tends to make the people around me happy as well!" she says.
Growing up, Cordelia wanted nothing more than to be a mermaid. If she could turn any fairytale on its head, she'd make The Little Mermaid about a human wishing for a tail, instead of the other way around.
Cordelia knew her answer right away when we asked her about her favorite cheese. "Swiss!" she wrote. "Why? Because I'm Swiss! Maybe I'm biased, but swiss cheese is the most fun cheese due to its holes."
Cordelia would like to thank her sister Libby for her endless love and support, as well as her Mom, the most amazing woman she knows.
Henry Martin couldn't be more grateful for all the opportunities NWCT has given him.
Currently a production assistant, he's learned to try new things, build his skill set, and help "make really cool art everyday!"
In his spare time, Henry enjoys walking his dog Peach and watching sports — fútbol, football, and F1.
When asked which fairytale he'd flip on its head, he has one clever answer! "nikstlitselpmuR," he writes.
Henry would like to thank John, Sarah Jane, Steve, and Paul for everything.
Joey Barrett is thrilled to be back at Northwest Children's Theater!
"NWCT is where I learned the most about acting and being a theater professional, just by getting to work with so many incredible people," he says.
Currently in college, Joey studies applied theater and anthropology, with a special interest in youth and queer theater engagement.
"NWCT taught me the importance of the arts being accessible and welcoming to everyone, and that we need more people in the world doing that work," they share.
When asked which fairytale he'd flip on its head, Joey goes right to the nursery rhymes.
"I've always been a big fan of Little Jack Horner from 'What a good boy am I!'" they say. "I would love to see him discover more about himself via other forms of pie, or other baked goods."
Joey would like to thank his two dear dogs, Cosette and Hugo.
Lea Zawada is an artist in many forms!
A proud alumna, Lea's prominent NWCT roles include Red in Little Red Riding Hood and everybody's favorite mechanical boy in the steampunk production of Pinocchio.
"I also love storyboarding for animation," Lea shares. "NWCT taught me the joy of storytelling for youth audiences, and John Ellingson in particular taught me how to push a character to their extremes. Thanks, John!"
Lea's fun, kid-friendly visual style shines through in the poster she designed for Stinky Cheese.
Plus, Lea knows exactly which fairytale she'd flip on its head, just like what happens in the play! "Hansel and Gretel find the witch's house while she's out at the post office, so they pack up the gingerbread in doggie bags to survive the winter."
Lea would like to thank her mom for driving her to so many rehearsals over the years.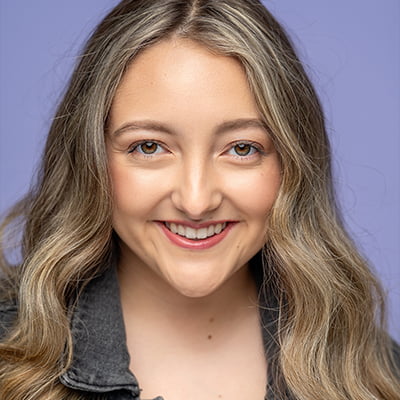 Michaela Warren Monteblanco says that NWCT has felt like home since she was little!
The best part? "I knew moving buildings wouldn't change that," she says. "It's been the coolest experience working with alumni and reconnecting together over all NWCT has taught and continues to teach us."
Michaela will never forget making backstage traditions with her NWCT castmates, or putting on Falsettos in a five-day intensive. Prominent roles include Lavender in Matilda and a Squirelle in the 2015 production of Elephant & Piggie's We Are in a Play!
Plus, she's no stranger to performing in fairy tale spin-offs! At Oregon Children's Theatre, Michaela played Lucy in In the Forest She Grew Fangs.
Currently, Michaela is studying theater at the University of Southern California. When she's not onstage or in class, she enjoys hanging out with her dog.
When asked about her favorite cheese, Michaela comes up with one witty response. "CheeseCAKE, hehe," she writes.
For Molly Cogburn-Frary, returning to NWCT was an easy decision.
"I had some of my best childhood memories, built life-long friends, and gained so much experience here at NWCT," she says. "The amount of support, genuine passion, and talent in this community helped me grow into the person I am today."
Molly just wrapped up her freshman year at Howard University, where she's a part of The Quad Step Team. She says NWCT helped her develop her teamwork, storytelling, and communication skills — all key elements of stepping!
This summer, Molly also joined NWCT as an assistant teacher for Summer Camp! "It has been really fun to teach the camps I once went to as a kid," she shares.
As for her favorite cheese, Molly says it's a tie between Asiago or Parmesan.
She would like to thank her family and friends for always supporting her — along with her NWCT family and Derek Herman for directing this STINKY show.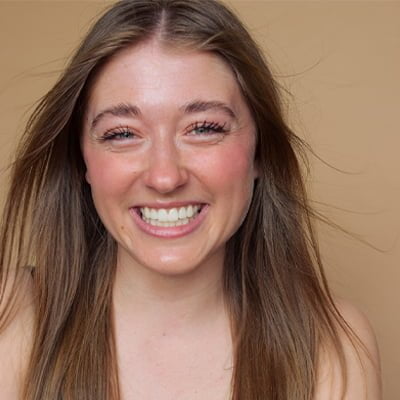 Proud alumna Riley Alexis Holmes considers NWCT her second home! "Performing here feels like a warm hug," she says.
Riley still remembers getting the casting call for her first Mainstage show, Robin Hood. She has also delighted NWCT audiences in How I Became a Pirate, Mary Poppins, and Chitra: The Girl Prince. Given her passion for musical theater, it's no surprise Riley decided to study it at Brigham Young University in Utah.
You know what else Riley loves? Trader Joe's blueberry vanilla goat cheese! It's her very favorite. When she's not onstage, Riley enjoys journeying outdoors and drinking chai. Best of all, she's joining us for Summer Camp as a teaching artist!
Excited to return to the NWCT stage, Sam Cohen previously appeared in Ezra Weiss' Cinderella, as well as in various other Second Stage (now Catalyst) productions.
Sam was also nominated for the 2020 Portland Area Musical Theatre Award (PAMTA) for Best Youth Actor, for her performance as Max the Pirate in NWCT's How I Became a Pirate. One of their favorite memories is hanging out in NWCT's old auditorium with the show's cast and crew.
While currently a Patient Service Representative (PSR) at a health clinic, Sam has trained in the theatrical arts for over 14 years. She devotes time to theater whenever possible.
"NWCT has been my home since I was a kid," she says. "It gave me a lot of opportunities, and I didn't want to turn this one down either!" 
Offstage, Sam also enjoys gaming, producing short films, cosplaying, and cooking fancy meals when they have the time. Her favorite cheese is brie — best served with super thin crackers. 
Sam sends thanks to the production team at NWCT for welcoming her back, and to his loved ones for their continuous support!
Meet the Creative Team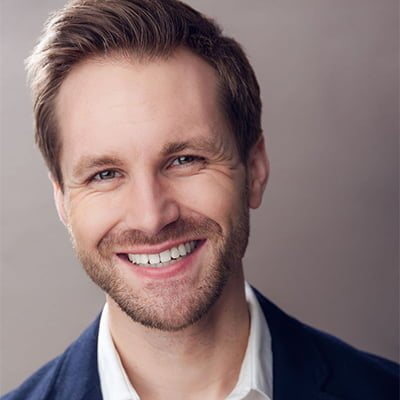 Derek R. Herman (Director) was in kindergarten when his teacher and NWCT cofounder Diane Carlsen took him on a field trip that would change his life. He sat in the front row for Mrs. Piggle Wiggle, and the rest is history.
"For a kid who didn't like to sit still, I was hooked," Derek says. "I loved seeing actual kids on the stage and knew that one day I wanted to do what they were doing."
And he did! His own acting career at NWCT started off with a bang — the bang was falling off the set on opening as Ralphie in A Christmas Story. That production also introduced Derek to his lifelong best friend: Jameson Tabor, Stinky Cheese Man's very own Music Director!
Derek went on to appear in five other NWCT Mainstage productions — no tumbles on record. His other Portland credits include Landscape of the Body, Biloxi Blues with Profile, and the West Coast premiere of Speech & Debate at Artists Repertory Theatre. After graduating from Parkrose High School, Derek attended Roosevelt University in Chicago, where he received his BFA in Acting.
Now based in NYC, Derek recently graduated from New York University with a Master's in Theater Education for Colleges and Communities. At NYU, Derek directed and co-created Dear Mr. Zinn, a piece exploring history depictions in textbooks through letters to Howard Zinn from students at Tigard High School. His interview, "Navigating the College Theatre Audition Process as a Non-Binary Performer," was recently published in the Youth Theatre Journal.
Derek also works as a private acting coach, guiding young performers from college auditions to Broadway.
"If I hadn't taken an acting class at NWCT, I would never have discovered my love of teaching, nor the drive and desire to nurture performers and create community in the way NWCT did for me growing up," Derek says. "The place that gave me my start as a professional actor is now giving me my start as a professional in Theater for Young Audiences; it's a full-circle moment."
Learn more about Derek at derekdirects.com / @derekrherman.
Jameson Tabor (Music Director) says he practically grew up at Northwest Children's Theater! 
"I learned so many valuable life lessons at NWCT, like how to treat myself as a professional, to take direction, and to collaborate."
In 2001, Jameson won the Drammy Award for Best Young Performer for the title role in NWCT's production of Alexander and the Terrible, Horrible, No Good, Very Bad Day.
Now based in Los Angeles, Jameson works as a recording artist and producer. "I think NWCT gave me a really strong foundation for my identity and confidence as a performer," he says.
A self-made artist, Jameson has written and recorded with several Grammy award-winning producers, musicians and songwriters. He spins a fresh sound through dance-pop, as well as its emerging subgenre, bluestep. Through his soulful voice and playful personality, Jameson enjoys exploring what masculinity means.

Since the release of his debut EP, "Pursuit," his song and music video "Touch" have amassed over 260,000 plays worldwide. Jameson's expressive ballad "Pull Me In" won Best Music Video at the Eurasia International Film Festival. In 2020, the Global Music Awards honored his song "Black Dust," which was also featured at the Portland Film Festival for its statements on diversity and inclusion. 
Jameson has written and produced four musicals for the stage, earning national recognition for his work on "Annelie in the Depths of the Night" as both a composer and choreographer.
Try saying this three times fast: Jameson would like to thank Jenna, Jaydn, and Jorjio. His wonderful family let him work on this show through vacation!
Learn more at jamesontabor.com.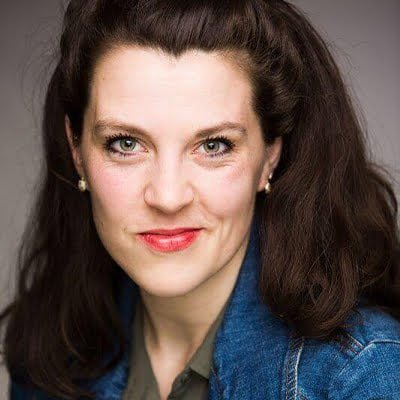 Clara-Liis Hillier (Choreographer) is elated to be back at Northwest Children's Theater! Her favorite NWCT memory is playing the Wicked Witch of the West in The Wizard of Oz. "The first time the melting worked and I heard the reaction from the audience was so much fun!" Clara-Liis shares.
In addition to NWCT, Clara-Liis has appeared in productions by Northwest Classical Theater Company, Corrib Theatre, Broadway Rose, Shaking the Tree, Theatre Vertigo, Bag&Baggage, Lakewood Theater, and Willamette Shakespeare. In 2017, she received the Drammy Award for Best Supporting Actress for Lakewood's Godspell.
Clara-Liis also runs Education Programming for Chehalem Cultural Center. When she's not onstage or at work, you can find her rocking out in the car, snacking on Pepper Jack cheese, or chasing around her two little ones. She would like to thank Rosalind and Jack.
Annabel Cantor (Lighting Designer) is a theater artist of many stripes, specializing in acting, devised performance, playwriting, teaching, and lighting design.
"I am so passionate about the work NWCT does, and am honored to embody a new role at my first artistic home," they share.
Besides NWCT, Annabel is an alum of PETE's Institute for Contemporary Performance and Sarah Lawrence College, where her love for lighting design first bloomed. They would like to thank Lighting Mage Miranda K. Hardy for her generous mentorship.
Recent Portland credits include Forbidden Fruit at Shaking the Tree (Assistant Director), Dragons Love Tacos with Oregon Children's Theatre (White Dragon), and Metaverse at Corrib Theatre (Daughter).
In her free time, Annabel enjoys cooking, dancing, and reading. "I'm also a firm believer in the magical powers of a good long walk!" they tell us.
Excited alumna Emma Sanders (Costume Designer) is thrilled to spend some time at The Judy! "(NWCT) is STINKIN' awesome!!" she says.
Emma's prominent NWCT credits include co-directing the entirely virtual lockdown production of Seussical, as well as roles in The Jungle Book and The Starlings Present: Dinosaurs! Growing up, her favorite NWCT memory was making Sam Burns eat an entire head of cabbage during Summer Camp season – and seeing him lay down in the pews for an hour afterwards.
Oh, and don't forget some double trouble! Emma and her sister, Charlie, are both part of the NWCT family — and the cast and crew of Stinky Cheese Man.
Right now, Emma is studying Film, Television, Radio, and Media Production in Liverpool, England. "NWCT taught me what a meaningful, strong community is, and how to craft my own," she says. "If it weren't for the skills I gathered through my years of interning and performing at NWCT, I wouldn't have been able to move to a new country."
Emma would like to thank Snowflake (a magical car), as well as Snowflake's mama, Mary.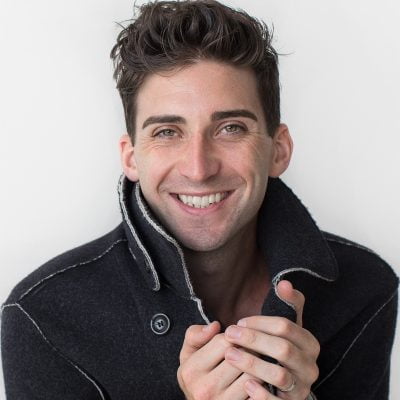 John Ellingson (Scenic, Puppet & Properties Designer) can't wait for NWCT's first-ever Mainstage alumni show! 
"Any chance to create or perform is a gift," John says. "To do it with these amazing talents is just a STINKIN' good time."
Now our associate artistic director, John first joined NWCT in high school. "I met (Artistic Director) Sarah Jane when I played Danny in Grease, and we've been working together ever since," he recalls.
Fun Fact: John has actually performed with EVERY SINGLE PERSON involved in Stinky Cheese.
Most recently, he delighted NWCT audiences as Elephant Gerald in our sold-out run of Elephant & Piggie's: "We Are in a Play!" Other memorable roles include Mr. Wormwood in Matilda, Bert in the 2014 production of Mary Poppins (Drammy Award for Best Actor), Prince Bobby in Cinderella, Cat in the Hat in Dr. Seuss' The Cat in the Hat, Captain Hook in Peter Pan, the Mad Hatter in Alice in Wonderland, Willy Wonka, Pigeon in Don't Let the Pigeon Drive the Bus, MC Dog in Go Dog Go, and Pooh Bear in The Adventures of Winnie the Pooh.
What does John remember and cherish most from all these amazing shows? "All the times I've been so lucky to make people laugh," he shares.
When he's not onstage or at work behind the scenes, John enjoys cooking Italian food and trying to keep up with his four year old.
Oh, and John's favorite cheese. "PARM!!!!!!"
Max O'Hare (Stage Manager) has always felt a connection to Northwest Children's Theater and the people who make it special!
Originally an actor, Max made his Mainstage debut as Friar Tuck in NWCT's production of Robin Hood. He went on to appear in Peter Pan and The Starlings Present: Dinosaurs!
"NWCT was truly a transformative experience when I was in high school," he shares. "I'm happy for the opportunity to give back to this lovely community doing something I love."
Recently, Max graduated from Wesleyan University with a double major in the College of Social Studies and Theater. While at Wesleyan, he made key contributions both on and offstage. Memorable roles include Twelfth Night's hilarious steward, Malvolio, as well as the title character in Everybody. After stage managing for the Wesleyan original Nothing Comes to Mim, Max also served as production manager for Fun Home at the Patricelli '92 Theater.
"I'm coming into this show feeling both prepared because of my experience and excited to see what stage managing a professional production is really like!" he says.
Oh, and Max's favorite type of cheese? It's a tie between aged gouda or a sharp cheddar.