Elephant & Piggie's: "We Are in a Play!"
Based on the Elephant & Piggie books by Mo Willems
Published by Hyperion Books for Children
Script and Lyrics by Mo Willems, Music by Deborah Wicks La Puma
Run time: 60 minutes, no intermission
This play was commissioned by the John F. Kennedy Center for the Performing Arts and was first produced at the Kennedy Center during the 2013-2014 season.
Thank you to our sponsors!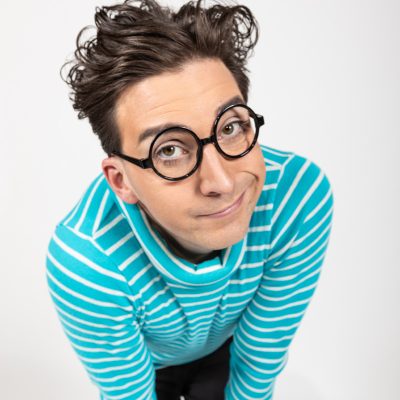 Regional Arts and Culture Council
Kafoury McDougal: Lawyers for the People
Oregon Arts Commission
Oregon Cultural Trust
Pacific Office Automation
NWCT's Donor Families

Media sponsors:
PDX Parent
The Oregonian/Oregon Live
Artslandia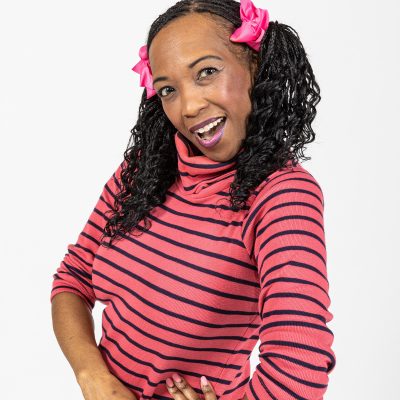 Cast
GERALD: John Ellingson
PIGGIE: Kristin Robinson
SQUIRELLE/DOG: Aliyah Lamb
SQUIRELLE/DOG: Elena Valdovinos
SQUIRELLE: Emma Lombard
SQUIRELLE/PENGU: Gowri Ganesh
SQUIRELLE/PENGU: Jorja Reed
SQUIRELLE: Stella MacKay
VOICE OF STAGE MANAGER & "BAD TRUMPET" SOUNDS: Kevin Michael Moore
Creative Team
DIRECTOR & CHOREOGRAPHER: Sarah Jane Hardy
MUSIC DIRECTOR: Ezra Weiss
ASSISTANT CHOREOGRAPHER: Melody Wells-Benitez
SCENIC & PROPERTIES DESIGNER: John Ellingson
COSTUME DESIGNER: Mary Eggers
LIGHTING DESIGNER: Carl Faber
SOUND DESIGNER: Steve Hambrick
STAGE MANAGER: Roger Monroe

Production & Support
LIGHT BOARD OPERATOR: Roger Monroe
SOUND BOARD OPERATOR/ELECTRICIAN: Henry Martin
MASTER CARPENTER: Paul Brown
TECHNICAL DIRECTOR: Steve Hambrick
PRODUCTION ASSISTANT: Amanda Clark
MARKETING DIRECTOR: Rachael Brown
PHOTOGRAPHY: David Kinder
POSTER ART: Lee Moyer
GRAPHIC DESIGN: SUCHa Production
Musical Numbers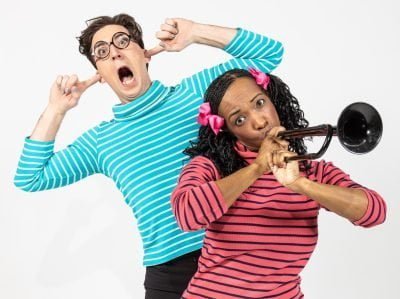 Lucky to See You: GERALD & PIGGIE
Swimmy! Fancy!: GERALD, PIGGIE, SQUIRELLES
Don't Go: GERALD & PIGGIE
Ice Cream Hero: GERALD, SQUIRELLES
Ode to Toy: GERALD & PIGGIE
Toy Breaker: GERALD, PIGGIE, SQUIRELLES
Elephant in the Room: GERALD & PIGGIE
We're in a Play!: GERALD, PIGGIE, SQUIRELLES
We'll Be Friends: GERALD & PIGGIE
We've Been Lucky: GERALD, PIGGIE, SQUIRELLES
Meet the Cast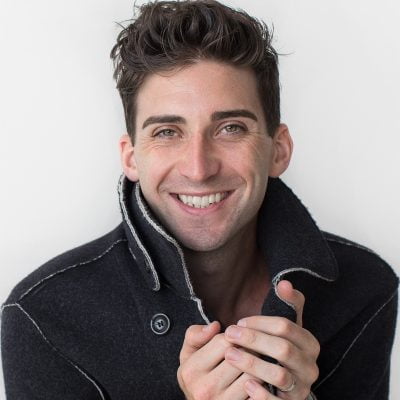 John Ellingson (Elephant Gerald) is thrilled to be back on stage in the wonderful world of Mo Willems! This will mark his fourth time taking on the role of Gerald, and he feels oh so lucky to be back. John has delighted audiences in numerous NWCT shows. Memorable roles include Mr. Wormwood in Matilda, Bert in the 2014 production of Mary Poppins (Drammy Award for best actor), Prince Bobby in Cinderella, Cat in the Hat in Dr. Seuss's The Cat in the Hat, Captain Hook in Peter Pan, Mad Hatter in Alice in Wonderland, Willy Wonka, Pigeon in Don't Let the Pigeon Drive the Bus, MC Dog in Go Dog Go, and Pooh Bear in The Adventures of Winnie the Pooh. John's true passion is performing on stage and is so thankful to be with a LIVE AUDIENCE again! He also enjoys watching Pixar films and cooking Italian food. Like Gerald, he also likes ice cream – his favorite flavor is pistachio. Growing up in Beaverton, OR, John's favorite books were anything by Roald Dahl and his favorite toy was the Playmobil circus set!
Portland native Kristin Robinson (Piggie) began her theater training at Jefferson High School. After graduating in the early 90's, she moved to the Bay Area and received a few years of higher education before stepping away from the stage to pursue a career in the flight industry. Kristin then returned to Oregon and began exploring the theater community again, becoming involved with various companies throughout the city. This eventually led her to being cast in her OTAS award-winning role as Delores Van Cartier in Lakewood Theatre's 2018 production of Sister Act. Later that fall, she was cast as Lorrelle Robinson in Stumptown Stages' production of Dreamgirls. The following spring, she received PAMTA accolades along with her cast of Crowns at Portland Playhouse, which eventually led to her first NWCT mainstage production of Matilda. The following year, after returning from a short stint as an ensemble member on the American Queen Steamboat company in New Orleans, LA, she returned to the PNW to navigate the unfortunate "new normal" of the 2020 pandemic. The bright spot was being a part of NWCT's first-ever online musical, Seussical, where she was cast as Sour Kangaroo. Kristin is absolutely thrilled to be a part of The Judy's first Mainstage production as Piggie, and she looks forward to continuing her contribution of helping to entertain and educate the next generation of talented performers here in the Portland metro area.
Kristin's favorite children's book is Are You My Mother?, and her favorite toy was her Orange Blossom babydoll. When Kristin is not performing and entertaining audiences, she enjoys having brunch with her BFF. She'd like to thank all the amazing artists that she's had the chance to work with in this cast!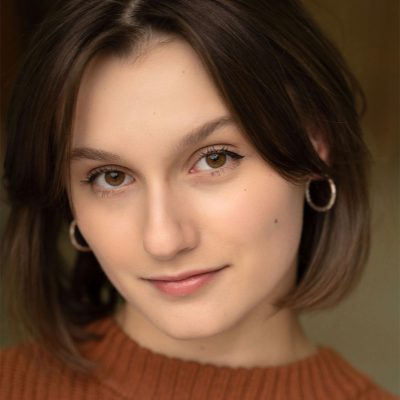 Aliyah Lamb (Squirelle/Dog) has a true passion for performing. She has been connecting with the performing arts as early as 2 years old! There is nothing she loves more than singing, dancing, and acting on a stage. Most recently, Aliyah was involved in Bridgetown Conservatory's The Theory of Relativity and in Northwest Children's Theater's Summer Intensive of Les Misérables as Javert. For fun, Aliyah enjoys fashion and exploring Portland. Her favorite children's book is Are You My Mother? by P. D. Eastman, her favorite toy as a child is Zuzu pets, and her favorite ice cream flavor is rose. This is Aliyah's first NWCT Mainstage production, and she could not be more excited to be a part of this fun, light-hearted show. She hopes you laugh and clap while watching this show! She would love to thank her family for always supporting her.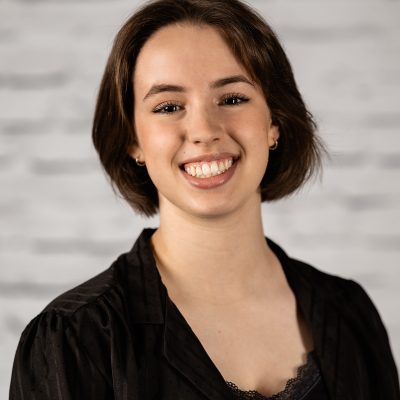 Elena Valdovinos (Squirelle/Dog) is thrilled to be making her NWCT Mainstage debut! She was a competitive dancer for ten years, training at studios throughout the Portland and Beaverton area, and her favorite style is tap! She is currently working on Lincoln High School's production of Heathers. Elena is also the treasurer of her troupe's drama cabinet, helping to plan events, club meetings, and performance opportunities for the department. Her all-time favorite children's book is Winnie the Pooh,and her favorite flavor of ice cream is cookies & cream. Elena would like to thank her family and friends for their constant support, and the wonderful cast and crew for making this such a memorable experience.
Emma Lombard (Squirelle) is excited to be returning to NWCT for her second Mainstage show! Her most recent appearances include Sister Act (Sister Mary Patrick) at Central Catholic, and Elf (Ensemble) at Lakewood Theater. Some of her favorite past appearances include She Kills Monsters (Tilly) and Matilda (Hortensia) at NWCT, as well as the Singing Christmas Tree (Youth Choir). Emma also likes to tap dance, thrift, bake, listen to music (her favorite artist is Elton John!), travel, and ski. Her favorite children's toy is American Girl dolls, and her favorite children's books are Knuffle Bunny and The Maggie B. She thinks Tonight Dough from Ben & Jerry's is the best ice cream. Emma would like to thank Dustin, Leigh, Sarah Jane, Roger, Ez, and her family and friends.
Gowri Ganesh (Squirelle/Pengu) is excited to be back on the NWCT Mainstage after her last role as Mowgli in The Jungle Book. Gowri is the co-president of her school Westview's thespian troupe, and recently worked on Frozen as an assistant stage manager. Some of her favorite roles at Westview have been Liz in The Book of Liz and the librarian in Matilda. Her family is from south India. When she's not performing, Gowri enjoys reading, baking, hanging out with friends, and walking her dog. Just like Pengu, she loves ice cream – her favorite flavor is chocolate chip cookie dough. Gowri would like to thank her friends and family for always being so supportive of her!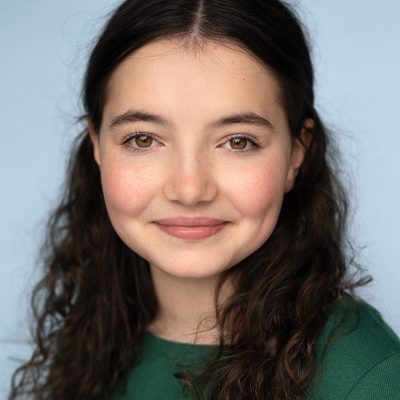 Jorja Reed (Squirelle/Pengu) is excited to be making her debut with NWCT Mainstage at The Reser and the beautiful, brand-new Judy. Her passion is performing! Ever since she was a little kid, she's loved to act and make people laugh. Jorja attends NW Academy as a Freshman. Some of Jorja's favorite roles have been Brigitta in Sound of Music (Clackamas Repertory Theater), Matilda in Matilda (Lakewood Center For The Arts), and Tilly in She Kills Monsters (NW Academy). When she's not performing, she plays video games for fun. Her favorite games at the moment are Breath of The Wild, Stardew Valley, Valorant, and Minecraft. Jorja's favorite ice cream flavor is daiquiri ice, her favorite kid's toy is Jelly Cat stuffed animals, and her favorite children's book is Green Eggs and Ham. Jorja would like to thank her family for their support and a special thank you to Sarah Jane for giving her this opportunity.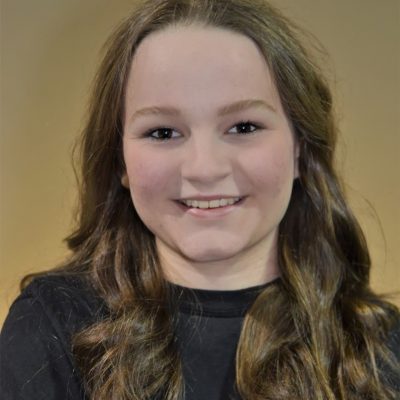 Stella MacKay (Squirelle) is ecstatic to be making her NWCT Mainstage debut in the new building! She was most recently seen as Miss Honey in Village Home's production of Matilda, JR. Some of Stella's past favorite roles include Michael in Elf (Lakewood Theater), Les in Newsies (Broadway Rose), Éponine in Les Miserables, and Orcus in She Kills Monsters (NWCT). When Stella was younger she loved playing with babydolls. Her favorite children's book is Don't Let the Pigeon Drive the Bus, and her favorite ice cream flavor is rocky road. Stella is 16, and trains with NWCT's Catalyst program. Musical theater runs in the MacKay family. She is the youngest; her siblings were at NWCT pretty much 24/7 so it has always been her second home. She wants to thank everyone who is part of this process for being a delight to work with!
Meet the Creative & Production Team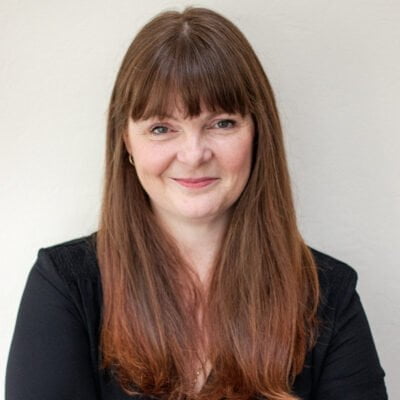 Sarah Jane Hardy (Director & Choreographer) loves creating live theater for children because of all the amazing artists she gets to collaborate with, and because children are such great audiences! As Artistic Director of NWCT, Sarah Jane has directed and choreographed many Mainstage productions including Matilda, Mary Poppins, Chitra: The Girl Prince and many more.
Directing and choreographing a show can be a lot of work, but for this production she was delighted to have Melody (Wells) as an Assistant Choreographer who not only made her life a lot easier but also made the choreography so much stronger!
Sarah Jane grew up in Liverpool, England where one of her favorite things to play with was Play Doh. She is especially delighted to be bringing this show to the stage because the Elephant & Piggie books are some of her favorite children's books! This is the fourth time Sarah Jane has directed Elephant and Piggie for NWCT. The last time was just finishing rehearsals right before quarantine so that particular production was never performed in front of an audience. "Even though some of the cast are new, it still feels really good to be back in the theater finishing what we started!"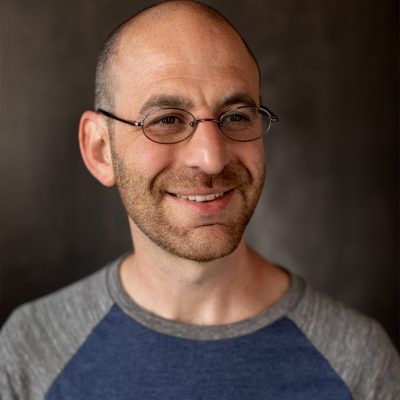 Ezra Weiss (Music Director) is thrilled to be back music directing for NWCT again! Ezra grew up in Phoenix, Arizona, where he spent most of his time playing music and doing theater. His favorite ice cream flavor is coffee and he loves reading books and playing games with his kids. Ezra has been music directing for NWCT for over 20 years, and wrote NWCT's Alice in Wonderland, Don't Let the Pigeon…, and Cinderella (which Catalyst will be presenting this May in the Judy's Black Box). Ezra's passion is music because it has always been there for him to express himself. He would like to thank his family for their support!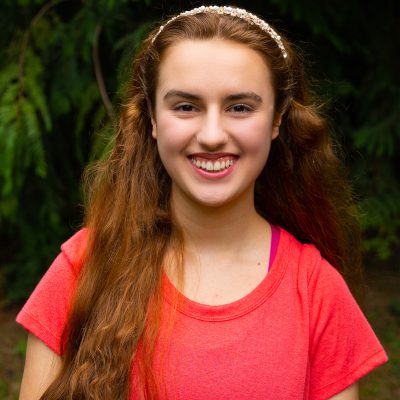 Melody Wells-Benitez (Assistant Choreographer) is thrilled to be returning to NWCT, where she was in the ensemble of Mary Poppins and Seussical the Musical. Some of her past professional roles include Friedita in Mijita Friedita (Teatro Milagro), Louisa Von Trapp in The Sound of Music (Clackamas Repertory Theater), Debbie Wilkinson in Billy Elliot (Pixie Dust Productions), and Belinda Cratchit in A Christmas Carol (Portland Playhouse). She was in the Ensemble/Dance Captain for Elf the Musical (Lakewood Theater Company) where she is currently in Something Rotten as Ensemble/Dance Captain. Melody loves Disneyland, dancing, theater, books, and spending time with friends, family, and puppy Jovie. Her favorite children's book is Jamberry by Bruce Degen, and she loves any ice cream that has caramel in it! Melody would like to thank the directors, her family, and God for this wonderful opportunity. Psalms 7:17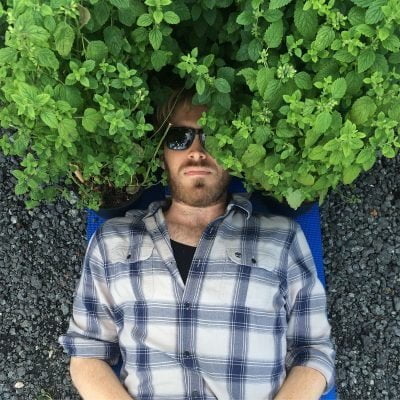 Carl Faber (Lighting Designer) is a Portland native who loves hiking, biking, and traveling. Growing up, his favorite toy was the Skwish and his favorite children's book is Good Dog Carl. His favorite ice cream flavor is salted caramel. Carl is so happy to be back turning lights on and off for his friends at NWCT! Sometimes, he does other things, and those things are over at carlfaber.com.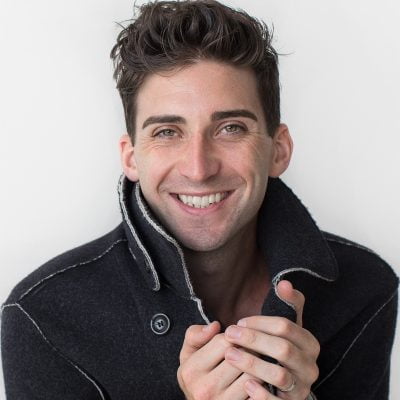 John Ellingson (Scenic & Properties Designer) is Northwest Children's Theater's Associate Artistic Director. After painting more than 60 sets for the company, his duties ballooned to include set design, property design, directing, puppet making, and more. He's been designing sets and props for NWCT for the last 8 years. In 2013, he received a special Drammy award for his mask design for The BFG; the following year, he received another special design Drammy for James and the Giant Peach. In 2015, he designed the set for NWCT's Mary Poppins, which won both the Drammy and Portland Area Musical Theater Awards for Outstanding Set Design—the PAMTAs also awarded John's prop design for the same production. His proudest design achievements include Matilda the Musical, The Cat in the Hat, James and the Giant Peach, Elephant and Piggie: We Are in a Play!, and The Little Mermaid.John studied puppetry in the U.K after being the recipient of the Portland Civic Theater Guild's Leslie O. Fulton Fellowship which led to creating NWCT's Starling series, for which he designed and fabricated over 50 original puppets, and took home another Drammy for outstanding puppetry.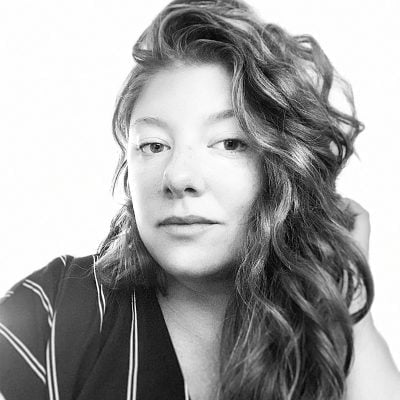 Mary Eggers (Costume Designer) is an award-winning Costume Designer who has worked on shows all over the country. Her passion is storytelling through clothes! She loves thinking about what a character would wear, what their favorite color might be, or how their clothes can help them be identifiable in the story. She is the former Costume Director of the Tony Award-winning La Jolla Playhouse where she collaborated with some of the industry's top designers to bring countless world premieres and Broadway transfers to life. As an Associate to Paul Tazewell, she was part of the Helen Hayes award-winning team of Side Show which performed at the Kennedy Center and later on Broadway.
Mary has worked with NWCT for over 15 years! Favorite NWCT designs include Go Dog, Go!, Snow White, Pinocchio, Goodnight Moon, Mary Poppins, Jungle Book, and Matilda. Mary holds an MFA in Costume Design from UC San Diego and a BFA in Fashion Design from The Art Institute – Chicago. She is thrilled to be back working with her friends at NWCT and is so excited for this next chapter at NWCT's new home, The Judy!
Mary also enjoys gardening, cooking (especially with John Ellingson!), visiting the ocean as much as possible, hiking with her husband Nathan and pup Diego, and decorating her house. Growing up in Dearborn, MI, she enjoyed playing with Barbie dolls, and reading her favorite children's book, Goodnight Moon. Her favorite ice cream is rocky road.
Mary would like to thank Sarah Jane. "I am constantly amazed by her ability to think outside of the box, dream big and then make it all happen. She is the hardest working woman in showbiz and someone I deeply admire and respect. Thank you for bringing me along for the ride these last 17 (!!) years and for all of your support, love, and mentorship along the way."
Nancy Christy (Costume Shop Manager) has been working at NWCT for 14 years. She is thrilled to be back making costumes for live theater. What could be more fun? She has designed shows for the Mainstage, most recently, How I Became A Pirate. She also collaborates on the design and construction of costumes for NWCT's Catalyst program. She loves working at NWCT because she gets to collaborate with so many fun, creative people. Originally from Vancouver, B.C., Nancy loves to swim in the ocean, and to go camping. Her favorite toy growing up was her Winnie the Pooh stuffed bear, and her favorite children's book is The Secret World of Og. She also loves licorice ice cream. Nancy would like to give special thanks to Sarah Jane Hardy.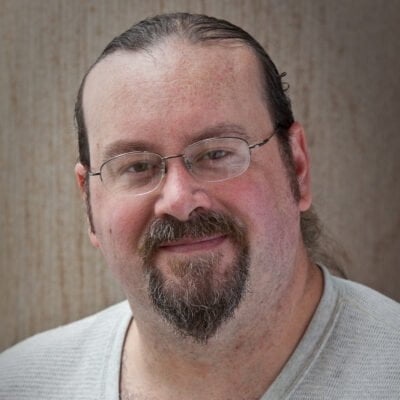 Paul Brown (Master Carpenter) has been working with NWCT for over 20 years. He enjoys camping and playing Minecraft. Growing up in Portland, OR, his favorite toy was the slinky. His favorite children's book is Winnie the Pooh, and his favorite ice cream flavor is chocolate peanut butter.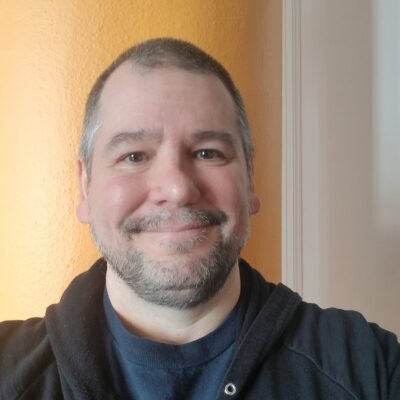 Roger Monroe (Stage Manager) grew up in Michigan. As a child, he enjoyed playing with sticks. His favorite children's book is Where's Waldo? and his favorite ice cream flavor is salted caramel. He has worked at NWCT for 25 years and children's theater is his passion. "It's so refreshing and inspiring to see young creative minds at work!" For fun, Roger enjoys playing video games.