Editing and Animation
After more than a decade of performing, Sam Cohen is thrilled to be able to lead the illustration and editing teams in this show! He's very pleased to have gotten the chance to explore these fields, and learn more about his directing and editing hobbies throughout the pandemic.
His previous roles at NWCT include Theseus in A Midsummer Night's Dream, and his PAMTA nominated performance as Max the Pirate in How I Became a Pirate.
Sam would like to thank his family, and NWCT for their continued support!
Jeevitham
Bharatanatyam Dance & Poetry
Jeevitham combines poetry with Bharatanatyam dance, a traditional Indian dance form. Created by Sunny Achar, this piece was inspired by the internal struggle of feeling isolated, and working through that to realize you are not alone.
Sunny Achar (she/her) is going to be a senior this fall. She is one of the team leads for Holding on to Hope, putting together the Indian classical dance piece. She loves to express herself through dance and writing. Her passions outside of the performing arts include volunteering and exploring the outdoors.
She would like to give a special thanks to Sarah Jane, Roger, Rachael, Elizabeth, Talon, and Mainstage Company for supporting us and giving us this opportunity to try and create a showcase on mental health portrayed through different forms of art.
Arshia Rajeshnarayanan (she/her) is a 17 year-old junior at Sunset High School. She is so excited to take part in the Mainstage Company art showcase as a dancer! Dance has been a part of her life since she was 6 years old. She studies Bharatanatyam, an Indian classical dance form, under the tutelage of her gurus Smt. Radhika Narayanan in Portland, and Sri Adithya P.V. in Bangalore. More recently. she has been learning another Indian Classical dance form, Odissi, under Smt. Yashaswini Raghuram. She is a 2019 IndianRaga Fellow in Bharatanatyam and Bollywood/HipHop.
Arshia has been a part of two Mainstage Shows with NWCT: Chitra: the Girl Prince and The Jungle Book, as well as the NWCT Online Show A Midsummer Night's Dream. She is beyond thankful to the arts for showing her the true value of dedication and discipline!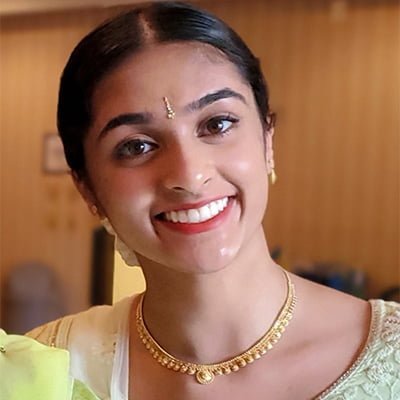 Arshia Sohal (she/her) is currently a sophomore at Lake Oswego High School. She is so excited to join NWCT once again as a dancer, after previously dancing in A Midsummer Night's Dream (2020) and Tenali: the Royal Trickster (2019).
Arshia has been studying Bharatanatyam since age 5 under Smt. Sivagami Vanka of Kalabharathi School of Dance. Aside from dance, Arshia enjoys travelling, snowboarding, playing the piano, volunteering, and competing in speech and debate tournaments. She would like to thank her family, friends, her dance teacher, and the team at NWCT!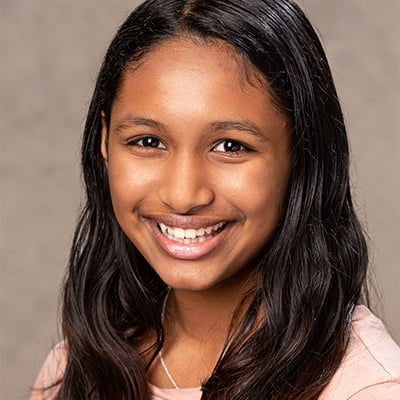 Gowri Ganesh (she/her) is currently a freshman at Westview High School. She is a Bharatanatyam dancer in this showcase, which is an art form she has studied for 8 years.
Other than theatre, Gowri also enjoys art, contortion, and reading.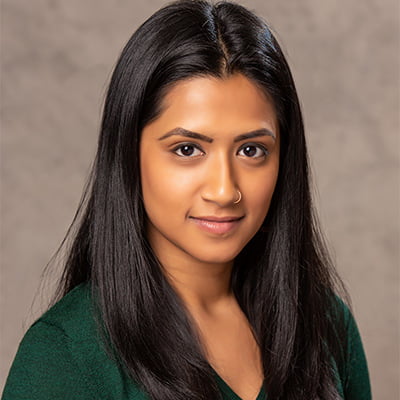 Karthika Appiah (she/her) is a Sr. Diversity Recruiting Program Manager at Amazon. She has worked with NWCT as a dancer in The Jungle Book (2020) and choreographer for A Midsummer Nights Dream (2021).
Karthika was born and raised in Seattle, WA but strongly dislikes the rain. She's been learning, performing, choreographing, and teaching Bharatanatyam for almost 25 years — first with her dance teacher, then a college team, and now her local dance team!
Outside of work and dance, she spends her time baking and selling made to order cakes with her business, Karthicakes, and since lockdown, crocheting small stuffed animals for her friends and family. Her newest furry family member is a Bernedoodle named Baloo who she enjoys playing with and teaching new tricks!
Soldier
Contemporary Dance
Soldier is a contemporary dance choreographed by Phillip Wells about the power of getting up and trying again, even when you fail. He says, "The lyrics in the song repeat 'marching on and on' and I find that when things aren't going well, you just have to get up and keep on marching… and dancing!"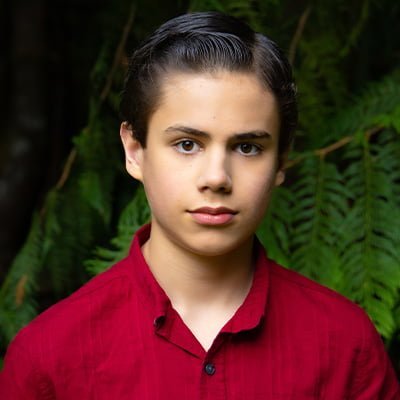 Phillip Wells-Benitez (he/him) is 15 years old, and a homeschooled freshman! Phillip choreographed and dances in Soldier, the contemporary dance piece for this showcase. His passion is ballet and contemporary dance; he takes classes at Oregon Ballet Theater School, and will be participating in the Ballet Intensive at American Ballet Theatre this summer!
Some of his favorite shows he has been in are: Dragons Love Tacos (Boy/Oregon Children's Theater), Mary Poppins (Michael Banks/NWCT), Sweeney Todd (Tobias/Enlightened Theatrics), and Peter Pan (Michael Darling/NWCT). His current hobbies include model trains and Star Wars. He would like to thank his family for always being supportive of him! James 3.17

Ella Moley is an 8th grader and is homeschooled. She loves musical theater, baking, hiking, and swimming.
Ella is also a massive Star Wars fan and loves talking about or watching anything related.
During quarantine, she has started spending more time in nature and gotten more into hiking outdoors. A big way she has stayed connected with others is through the online theater programs with NWCT. Although she really misses in-person theater, she is grateful to have the opportunity to continue online.
She would like to thank her friends and family for their support!
Jamie Mack (she/her) is currently a junior at Northwest Academy. She has been a dancer since the age of four and was recently seen as an ensemble member in NWCT's Mainstage production of The Jungle Book.
Outside of theatre, she enjoy hiking, film photography, and writing music (stream her first song Ink Stain on Spotify!)
She is so honored to have been given the opportunity to dance in this showcase!

Melody Wells-Benitez (she/her) is 17 years old, and a homeschooled junior! She loves to dance, specifically ballet, jazz, and lyrical. Melody's two favorite musicals that she's been in are Mary Poppins (NWCT) and Billy Elliot (Pixie Dust Productions).
Melody has two dogs and one kitten: Mary Poppins (Poppy), Teddy, and Ozzie! During the pandemic, she began a new hobby: diamond paintings! She also just continues to dance, dance, dance!
She would like to thank her parents and her five siblings for always being supportive of her. Psalm 7:17
Short Stories & Visual Art
The short stories in Holding on to Hope are based on personal experiences during the pandemic. Each story shines a light on the struggles we all share, and the positive things that have come out of this unprecedented time. Visual art created by Delia Graham brings these stories to life.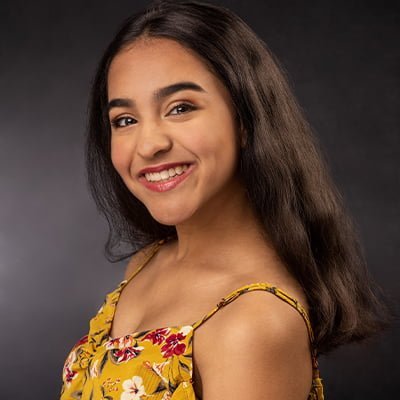 Sofia Gomez (she/her) attends West Linn High School. Her role in this showcase was leading the short story team as well as writing a story of her own!
Sofia passions include acting, singing, and music in general. Throughout the quarantine, she has started to get into graphic design and digital art. She designed the poster art for the showcase!
Staying connected with people has been tough for everyone through the pandemic but some ways she's been staying in contact with people has been through social media and checking in on friends. She would like to thank my parents for being so supportive and her friends for being there for her throughout the pandemic!
Delia Graham (she/her) is a sophomore at Franklin high school. She created the illustrations that accompany the short stories in Holding on to Hope! Over quarantine, she learned how to use digital art platforms which she used for this showcase.
Delia would like to thank everyone on her team for being so helpful and supportive during the process.
Sarah Neel (she/her) is a freshmen at St. Mary's. She is the author of the short story 3:52am, and she is so proud of what everyone in the showcase has accomplished!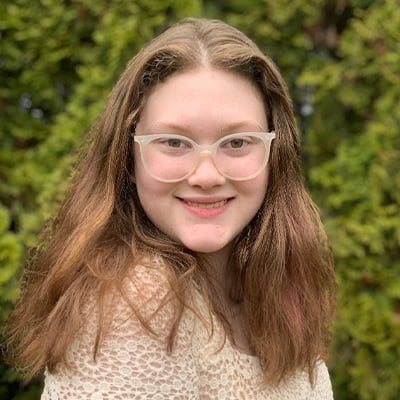 Taylor Putzek (she/her) had a great experience writing "Motivation Jar" for the NWCT Art Showcase! She is a Freshman at Beaverton High School.
Taylor has spent lots of time in productions during quarantine including Mainstage Company's One Acts & 24-Hour Play Festivals, and a production of Into the Woods. She has been very grateful to have opportunities come up even during quarantine.
Taylor would like to thank everyone in the showcase for their support!