Desvelado:
Activities for Before the Show
Meet the Characters
The actors in Desvelado introduce themselves and share a little about their characters in the show!
Meet the Cast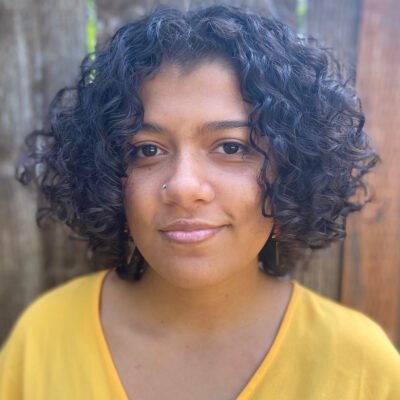 Celia Castillo-Torres (Música) is a high schooler who is no stranger to the NWCT Mainstage. She loves theater and dance. She says, "My passion is musical theater because I love creating a place to escape not only for myself but the audience too! And I love the spotlight of course." Celia enjoys creating choreography when she can, and worked closely with choreographer Dustin Brown to create the movement pieces in Desvelado. When Celia isn't on stage, she likes hanging out with friends, writing, and playing Animal Crossing. She was born in Oregon, but her mom was born in Los Angeles and her father was born in Cuba.
Celia would like to thank her mom, her grandma, and her friends!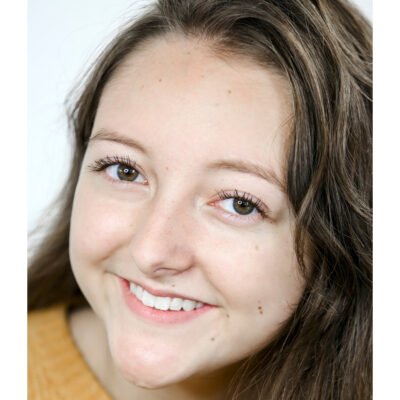 Michaela Warren Monteblanco (Harvest) is excited to be a part of another NWCT Mainstage show! She's a highschooler from Portland, and her family is from the United States and Peru. Michaela enjoys bringing people together by sharing stories through acting, singing, and dance. She also loves to explore new places with her friends — with COVID precautions taken nowadays of course! Though she likes to go on adventures with her friends, Michaela says, "I am definitely not a morning person. I can relate to Little One not being able to go to sleep on time!"
Michaela would like to thank her mom for "letting me turn our living room into filming space!"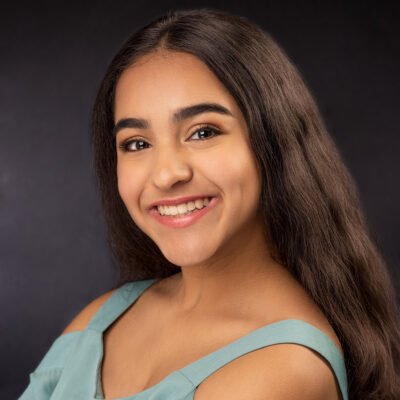 Sofia Gomez (Little One) is a high schooler and a new addition to the NWCT Mainstage. Sofia likes to play piano, sing, spend time with friends — and theater of course! She says, "Theater is my passion because it is such a thrill. You have to give everything you've got on stage. You have one shot because it's live. It's just an indescribable feeling that I love and crave." Sofia's dad is Venezuelan and her mom is Salvadorian. Her dad is her inspiration as he's an artist and has inspired her to make art. Sofia loves all kinds of art and credits her dad as being a huge part of that side of her.
Sofia would like to thank her family and friends for always supporting her! She'd also like to thank NWCT for allowing her to be a part of this awesome project!

Meet the Creative Team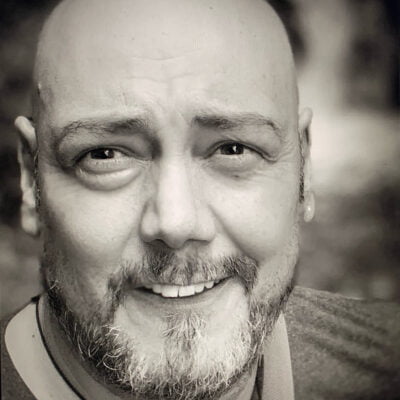 Andrés Alcalá (Director, Editor, and Animation Coordinator) has been in many NWCT Mainstage shows and is currently a Teaching Artist with Studio Jr. and Studio NW. Andrés lives in Oregon, but his father is from Mexico and his mother was born in California. Andrés loves theater, animals, stimulating conversations with friends, and music. He also loves working with kids! Andrés says, "I really enjoy working with youth because I feel I get to live vicariously through them, and when they succeed, my legacy continues." Andrés continues to develop himself as an artist, too, especially through music. He sings and plays four instruments: guitar, piano, ukulele, and harmonica!
Andrés would like to give a special thanks to the parents of the Desvelado cast for all their support during filming and rehearsals.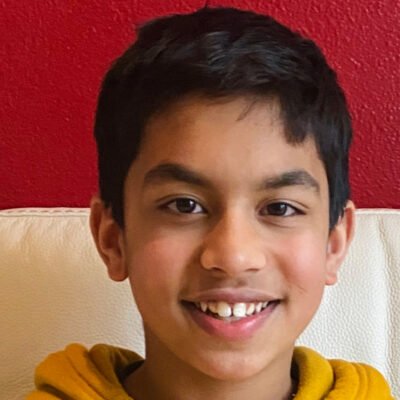 Arjun Pai (Editing Team) is a middle schooler who calls Portland home. He has performed on the NWCT Mainstage before and is a member of Studio NW. Arjun loves acting because he enjoys entertaining people and making them laugh. He says, "Acting is a creative outlet for me to try something new and get better at what I love doing." When he's not on stage, Arjun's hobbies include playing video games and using Photoshop to create backgrounds for his laptop.
Arjun would like to thank his parents for supporting his choice to go into theatre. He would also like to thank his drama teacher at Stoller, Ms. Tuck.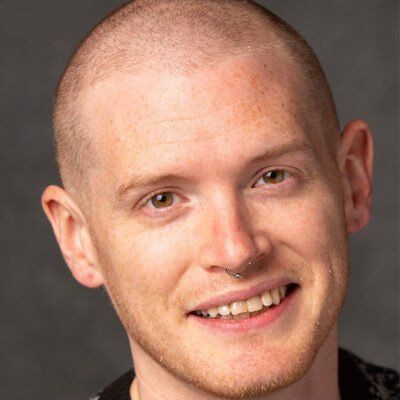 Dustin Brown (Choreographer) is a Resident Artist at NWCT and involved in Kids Co., Studio Jr., Studio NW, and Mainstage Company. He is originally from Springfield, Missouri but now calls Portland home. Dustin enjoys arts & crafts, video games, reading, watching videos on TikTok, and dance. His favorite style of dance is ballet! Dustin is passionate about growth, discovery, and evolution. He says, "We are constantly learning and changing, and theater is a great way to explore our own complexities and beliefs!"
Dustin would like to thank the entire Desvelado team: "Let's make a movie!"
Lorelei Klohr (Editing Team) is a high schooler and member of NWCT's Mainstage Company. Lorelei is passionate about music! She says, "I've always loved playing and listening to music because of the people it brings together." Lorelei also enjoys having impromptu dance parties with her little sister and hanging out with her two black cats, Indigo and Violet. Lorelei was born in Portland as was her mom, but her dad is from Maryland.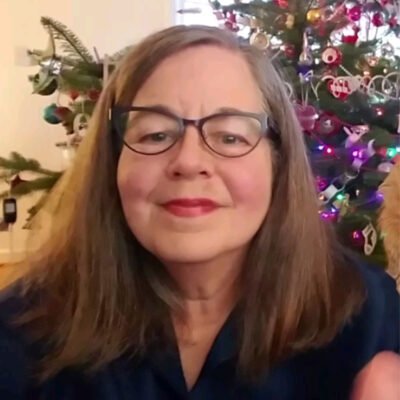 Nancy Christy (Costume Designer) is NWCT's Costume Shop Manager. "I love making things" Nancy says. "I am happiest when I am in the middle of creating something. I love costume making in particular because it allows me to live in the world of make-believe." Nancy is originally from British Columbia, Canada and has a background that many people find surprising: Nancy is a botanist! "I am fascinated by flowers," she says. When Nancy isn't making costumes or studying flowers, she likes to go camping. Nancy will sometimes even set up a tent in the summer in her backyard to sleep!
Nancy would like to thank Po and To.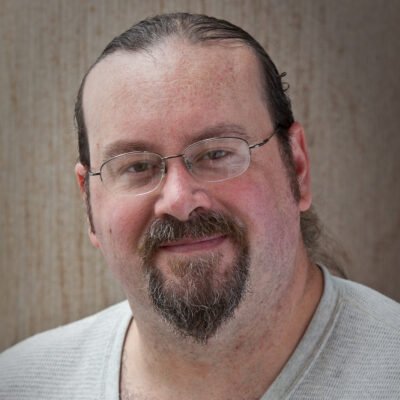 Paul Brown (Editing Team) is NWCT's Master Carpenter and involved with Kids Co., Studio Jr., Studio NW, Interns NW, BEAT Improv, and Mainstage Company. Though he's now an adult, Paul has been involved in theater since he was 12 years old. Paul is from Oregon and loves the outdoors and camping with his family. When he's not working on theater or camping, Paul enjoys playing Minecraft.
Roger Monroe (Stage Manager) is involved in Interns NW and Mainstage Company. Roger is passionate about children's theater and "shaping young minds to become their best selves." When he's not working on a show, Roger enjoys studying lesser-known history and playing video games. Roger is originally from Detroit, Michigan.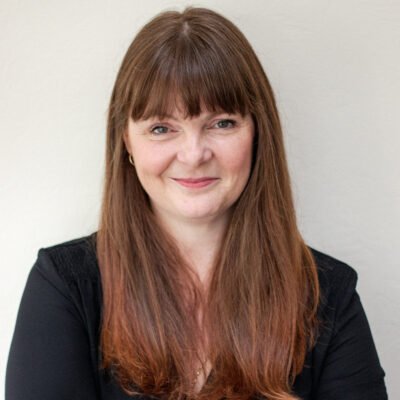 Sarah Jane Hardy (Artistic Director) is involved with all the Mainstage productions at NWCT! She was born in Liverpool, England but now lives in Oregon. Sarah Jane loves creating with other people. She says, "Creating with other people helps me connect with others and understand myself. Hopefully, it also produces something valuable for the community." In particular, Sarah Jane is deeply passionate about live theater. She believes it is essential to the human condition. Recently, Sarah Jane has also started cooking for fun — and she loves it!